From Conception to Completion
Meet the Owner, Imran Haq
Imran was raised in North Texas and attended The University of Texas at Austin, where he earned a BS in Communications, along with completing Red McCombs School of Business Foundations program. He started McKinney Roofing & Construction in 2003 and prides himself on being available and responsive to each client's needs.
Partnering with Our Clients
At McKinney Roofing & Construction, we have the experience and knowledge needed to satisfy your roofing needs. From conception through completion, we work with our clients to ensure total job satisfaction. 
We are Insurance Claims Specialists
Our staff, which has a collective total of over 30 years in the roofing industry, will provide you with a roofing system tailored to your needs. Through pre-job planning and coordination, we will make the necessary adjustments to ensure our planned schedule goes hand and hand with all partners involved. While in progress, our management team will provide the necessary controls in order for the job to run smoothly, efficiently, while sticking to our timeline.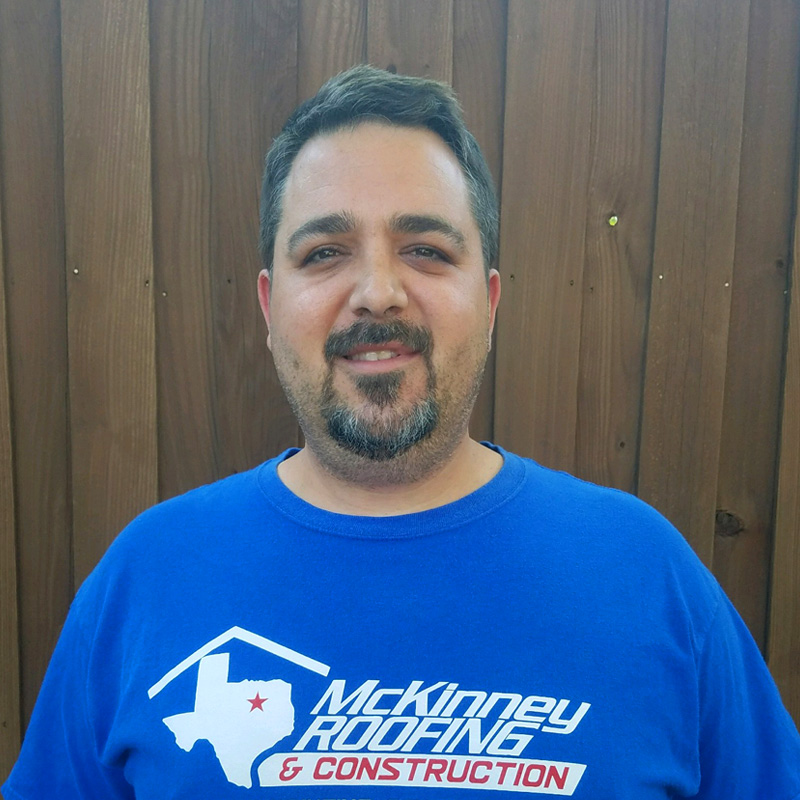 Nick Simmer
Sales
Mobile: 214-929-4651
Email: nsim747@gmail.com
McKinney Roofing
Paul Reza
Sales
Mobile: 214-288-9366
Email: pgreza@gmail.com
McKinney Roofing
Matt Axtell
Sales
Mobile: 214-402-5386
Email: maxtell@sbcglobal.net
McKinney Roofing
After my roof was damaged in a recent hail storm, Imran came out personally and inspected my roof. Not only did they replace the roof through my insurance, McKinney Roofing & Construction also handled the claim, which was a huge relief for me.
I knew I needed a new roof, but was relieved to find out that McKinney Roofing & Construction was also able to repair and replace several vinyl windows that had been damaged during the storm. My roof and windows look great and I would use this company again!
Once we decided to add seamless gutters to our house, I started looking for a local company that had an A+ rating with the BBB. That is when I found McKinney Roofing & Construction. Needless to say, my gutters turned out great!
Imran Haq
Owner
972-977-8210
mckinneyroofing@gmail.com
McKinney Roofing & Construction
5100 Eldorado pkwy suite #102-580
Mckinney, TX 75070